About Us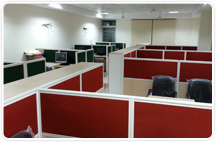 "Delhi College of Fire & Safety Engineering" is a frontier institute focused on Fire protection Systems development & training, for various facets of Fire Safety Science, which Include, 'Hand on Fire Fighting Training on extinguisher and small implements and training on Para medics and 'First Aid" to injured, complex aspects of Fire Protection and Fire Prevention Science.
The Institute is located in the prime location of Delhi Plot no:975, Khasra No: 298, Metro Piller no- 506- 507, Near Hanuman Mandir, Mundka . The Institutions has clear objective to impart training on management of Fire Safety Industrial safety and Disaster Control management aspect. The Institute takes pride to mention that the infrastructure for demonstrating various cutting edge technologies in Fire Protection Science has been installed which are considered unparallel in and around Delhi.
The Trainees are exposed to 'Hands' on practice on Fire Extinguishers application, and maintenance etc. The institute Our faculties are internationally reputed in their experience and qualification.
The Training syllabus is made flexible to accommodate risk profile of different industry for corporate offices. The Training curriculums are formulated to meet industries and corporate offices for specific needs.
Fire is essential in all walks of our life. Apart from cooking food comfortable shelter, it is also essential, to a technological development. As long as fire is kept under control, it is quite useful but if curse no way can save otherwise. It affects enormously and sparing irreplaceable treasures and in turn involves economy.

Copyright © 2011 www.dcfse.com | All Rights Reserved.